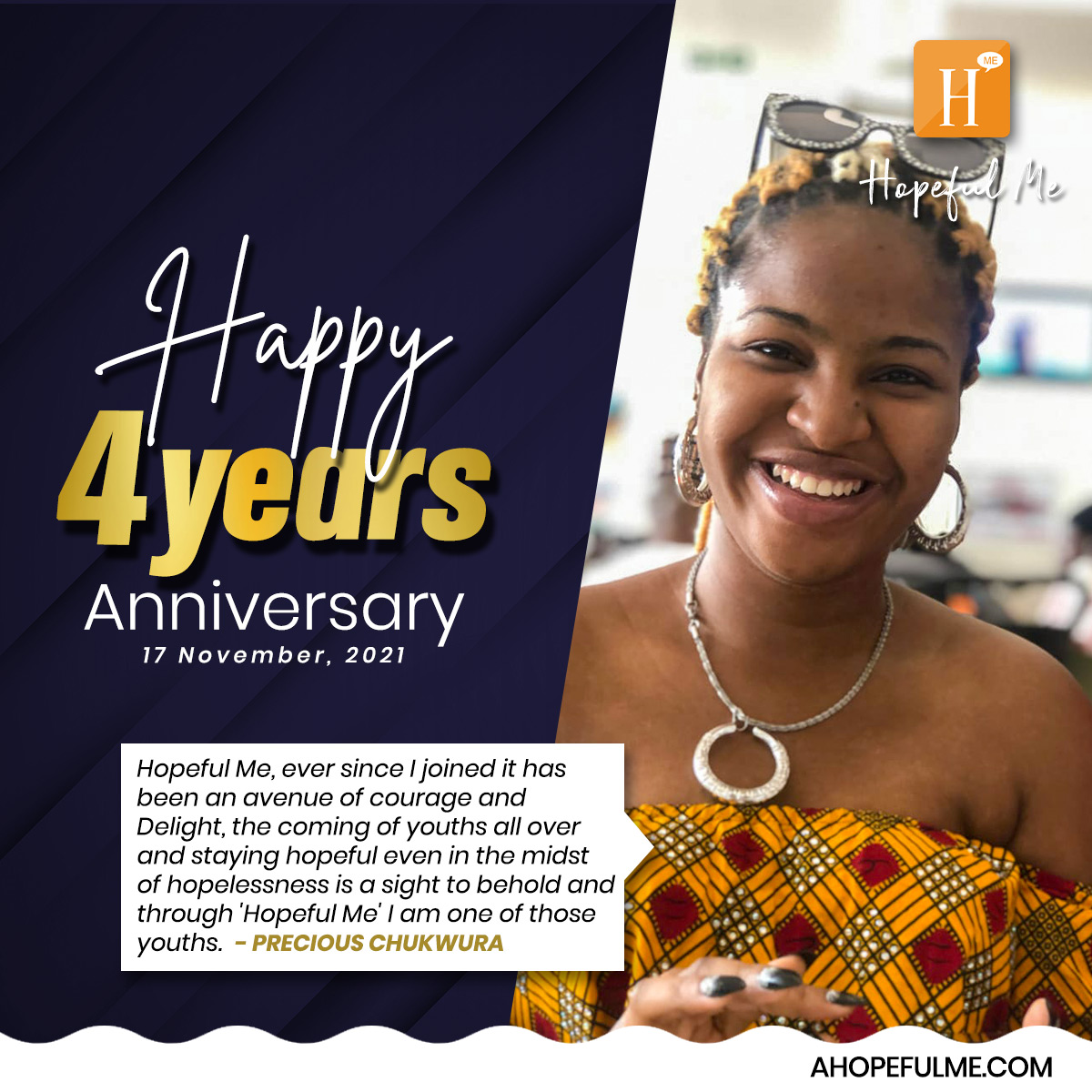 HOPEFUL

ME

2YEARS

ANNIVERSARY
We've put SMILES on the faces of people, rekindled HOPE in their lives and placed GOD at the center of everything.
As part of our anniversary gift,
click to download
a collection of some of our inspiring HopefulMe Picture Quotes (2017- November, 2019) for free!
Hopeful Me 2years Anniversary
save image
This Anniversary is going to be an exciting one. I know God is smiling down from heaven all because of our sake. In a world full of darkness, we chose to let our light shine. In a world full of perversion, we still dedicated our lives to God and our service to humanity and have stood up to share this message of Hope with so much commitment and consistency. Regardless of the challenges and set backs, we've been moving and we won't stop. I know we have our shortcomings but we are relying on Grace to press on. Congratulations, on behalf of HopefulMe Team, my name is Johnson Crystal kalu and I wish us a Happy Anniversary in advance. The Top is ours 🙋🏾♂
#17thNovember
#2yearsAnniversary
#HopefulMe
---
Support and donate here:
Account name: HOPEFULME Account Number: 0805229253 - ACCESS BANK NIGERIA.
---
If you have been Inspired by Hopeful Me, say something to us on the comment box below and join us as we celebrate our 2years Anniversary..