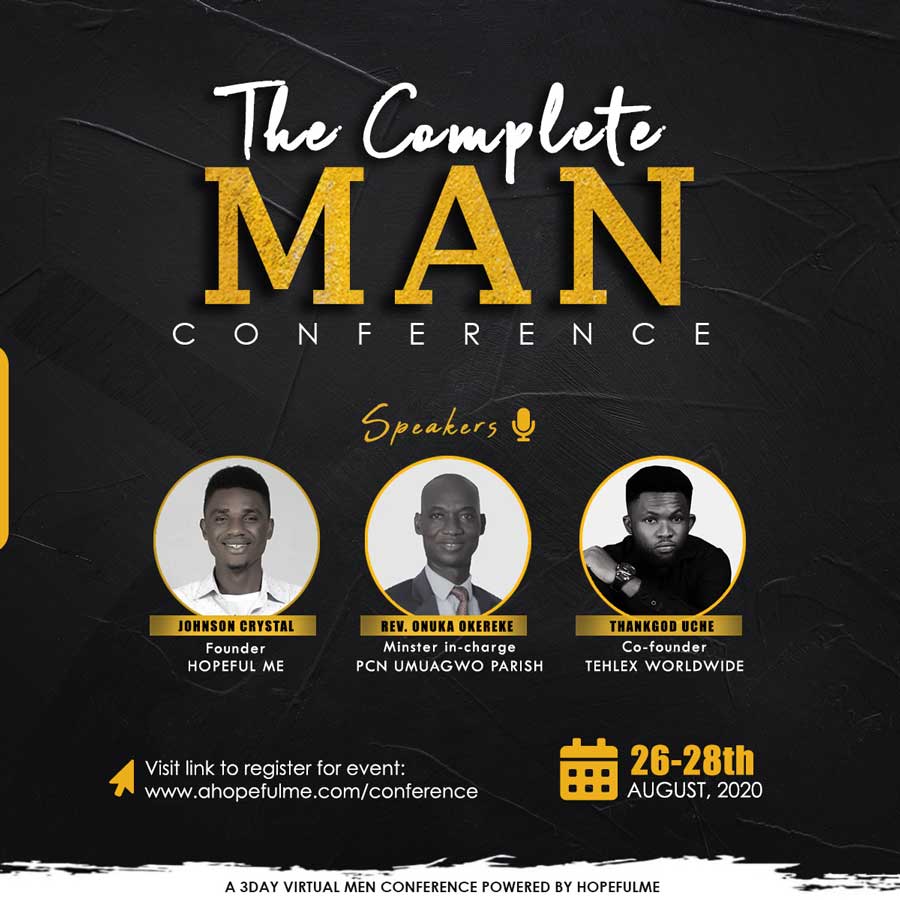 The Complete Man Conference
is a virtual conference specifically tailored for Men (Masculine gender) but we feel that the teachings and activities would be valuable to everyone regardless of their gender.
Also we received lots of request from people who attended the conference stating that they want the teachings to be published so they can have access to them anytime.
And our Team at hopeful Me and the organizers are glad to present this book to you. Cheers!.
---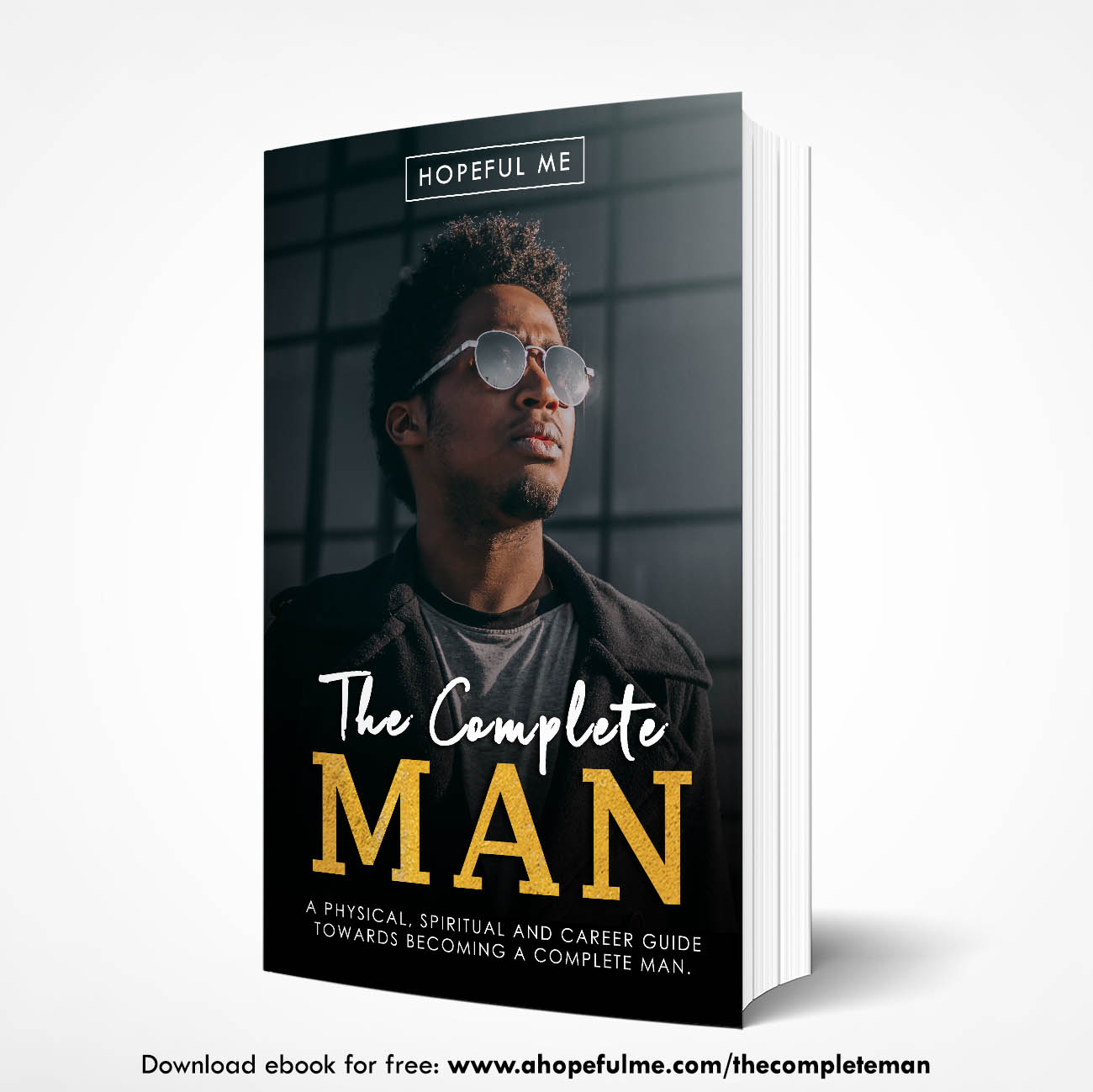 Download book for free
Donate to Support good work, God Bless you.
Account name:
HOPEFULME
Account Number:
0805229253
- Access Bank (Nigeria).